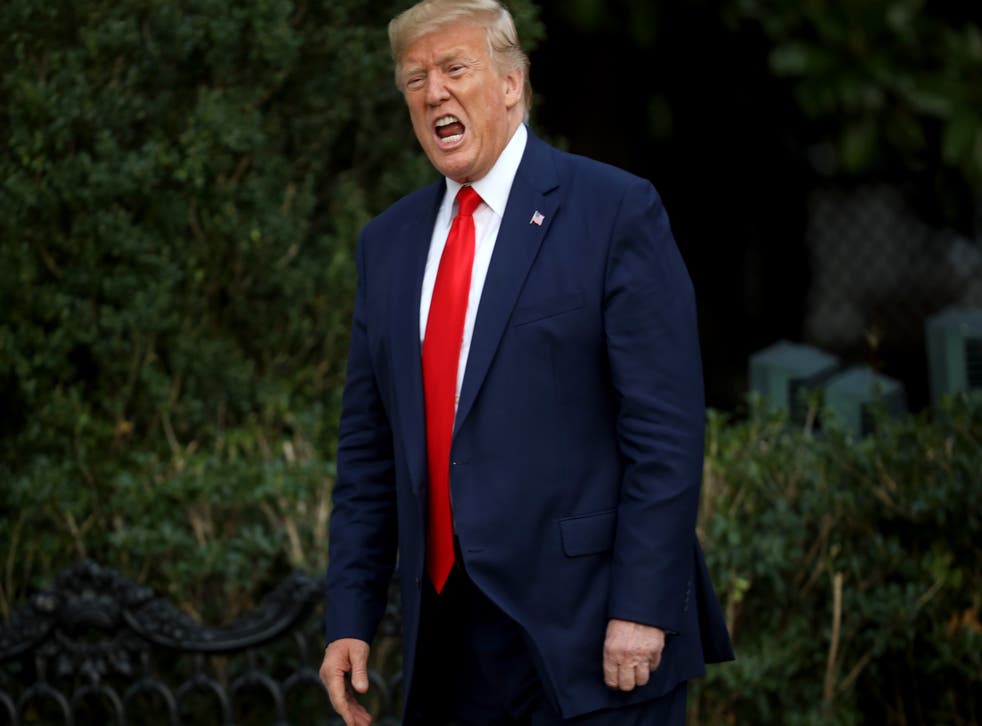 Trump has chosen an unlikely candidate for his latest political feud.
The former president launched into an insult-laden tirade about Senate minority leader Mitch McConnell – after he voted to acquit him during his impeachment trial.
McConnell served as Senate majority leader under Trump and helped to push his legislation through Congress. He remained a Trump loyalist throughout his years in office and tried to stop impeachment proceedings being brought against him after the Capitol riot.
Despite this, Trump called him a "dour, sullen and unsmiling political hack" in his first statement since his impeachment trial.
He also referred to McConnell as "one of the most unpopular politicians in the United States" and accused him of "destroying the Republican side of the senate".
Trump reportedly wanted to make his statement even "tougher", according to his adviser Jason Miller, and likely watered it down. Even so, it ended up being fairly brutal.
"Mitch is a dour, sullen and unsmiling political hack and if Republican Senators are going to stay with him, they will not win again," Trump said.
"He will never do what needs to be done, or what is right for our country. Where necessary and appropriate, I will back primary rivals who espouse Making America Great Again and our policy of America First.
"This is a big moment for our country, and we cannot let it pass by using third rate "leaders" to dictate our future!"
Despite McConnell backing Trump during his impeachment proceedings, the two have been estranged in recent months.
McConnell may not have voted to convict the former president, but he did say that he bore "moral responsibility" for the attack after shouting "unhinged falsehoods" into the "world's largest megaphone".
Numerous Republicans condemned Trump in the wake of the Capitol riot.
And Trump has never been hesitant to burn bridges, even with long-standing allies. He fired so many secretaries, directors and advisers while in office that the White House was said to have "revolving door".
Since losing November's presidential election, he even feuded his vice president Mike Pence, saying he "lacked courage" after he failed to stop Biden's election win being certified – something he has no power to do.
Joanna Taylor/ The Independent