EDMONTON (CityNews) – An Edmonton woman is stranded in Jamaica, after leaving her home in January to bury her daughter, after she was killed in a car accident on the Caribbean island.
Joy Wellington was supposed to be there to bury her daughter, but because the crash was under investigation, she had to wait months for an autopsy before police authorities would release her daughter's body.
At the end of February, Wellington said she was able to lay her daughter to rest, but Wellington and her two sisters now face a hurdle to get home.
As cases of COVID-19 rapidly increased, airlines in Canada suspended flights to the Caribbean in January.
"We had a flight for March. That was cancelled to Apr. 30. Then May 1. Now there are no dates," explained Wellington.
Earlier this week WestJet announced it was extending its temporary suspension of international sun flights to destinations in Mexico and the Caribbean until June 4.
In a release the company said sun flights will eventually be reintroduced as more Canadians are vaccinated.
But for Wellington, that's just too long of a wait. Bills are adding up back home, and the money is slowly running out.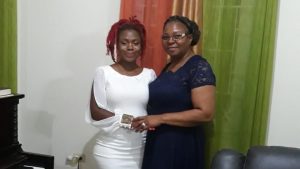 "I can't find closure for my daughter's death sitting in a hotel. I need to go home," she said.
"But the worst part is just sitting here and not knowing what is happening."
Wellington is calling for some compassion and leeway for those that have had to leave the country out of necessity.
"I know it's not a personal thing. It's not the world's responsibility. But, it just seems like nobody cares and nothing is happening for me."
The post Edmonton woman stuck in Jamaica after burying daughter killed in car crash appeared first on 660 NEWS.